Sculpture and abstract expressionism make my heart sing. It just makes sense to me. Playful, non-judgmental and thoughtful ways I can express the transcendence in dance, the surrender in a kiss, the magic of yoga, the letting go of ego, the honoring and acknowledgement of suffering and the exquisite joy of life. Letting go of the old stories that bind us we move past wounding and chose to heal. When nurtured in this way, trust is built and we open to the potential and possibility for surrender. Here is a place for our exquisite vulnerability and our ultimate magnificence to shine through"
Carmen Clews
They said, "Don't shine your light so bright as it draws too much attention onto you." So I stopped shining and became small and withered and died only to learn upon death that all that matters in life is to Love, Laugh and Shine our light brightly!
Anita Moorjani
"Through LovingKindness, everyone and everything can flower again from within. When we recover knowledge of our own loveliness and that of others, self blessing happens naturally and beautifully"
Sharon Salzberg
"Don't remind the world that it is sick and troubled.
Remind it that it is beautiful and free"
Mooji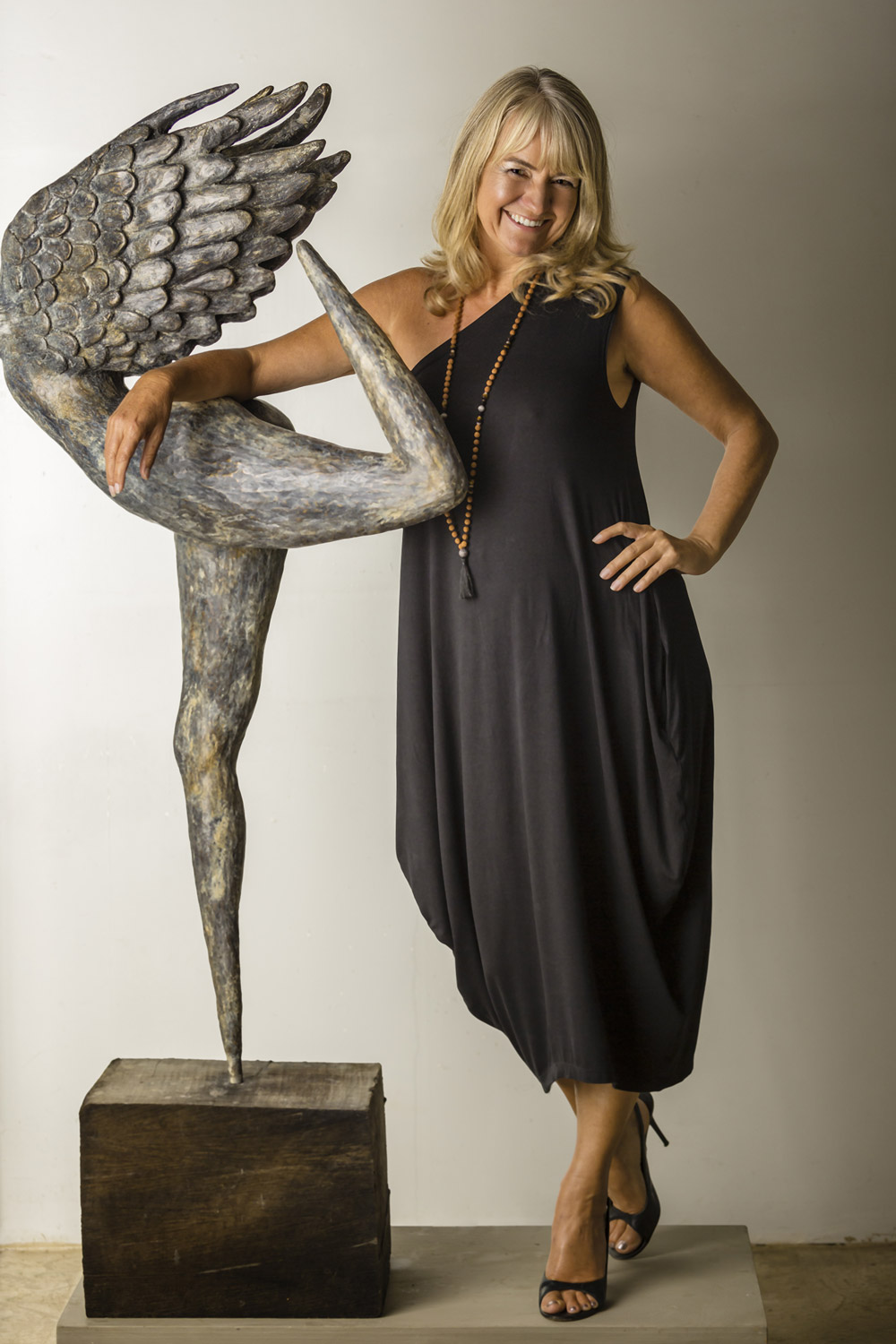 Carmen Clews is a British-born sculptor and painter residing in Cape Town, South Africa. Carmen's artwork is endlessly inspired by her passion for understanding that there is more to life than meets the eye. She explores the inexplicable, the mystery and miracles of life within her work and uses holistic, spiritual and physical practices to support her immersive studio practice.  Her ongoing exploration in abstract expressionism encourages a more "playful" approach which results in an expression of surrender. She believes in creating without fear and trusting in the creative process which naturally lends itself to authenticity. Carmen's motivation is to share her vision of "the magnificence of life" through her art.
Carmen's sculptures can be found in London, Dubai and France as well as in the art collection of film producer Arnon Milchan who ranks in the top three of Hollywood contemporary art collectors. Her various works have been exhibited at the Grande Provence Gallery in Franschhoek, the MOK Gallery in Stellenbosch and the Knysna Fine Art gallery as well as top contemporary galleries throughout South Africa.
Please do drop me a line directly for further information, prices and shipping costs.